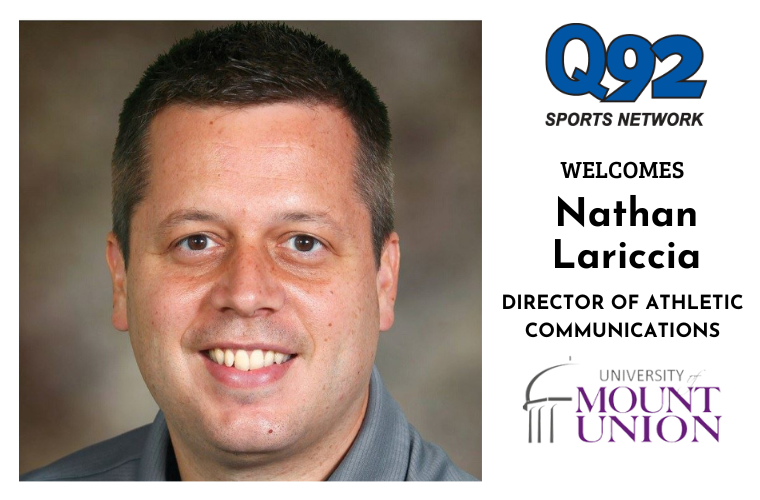 July 28, 2022
Nathan LaRiccia has been named the Director of Athletic Communications at the University of Mount Union.
LaRiccia spent the last 10 years at Westminster College (Pa.) as the Assistant Athletic Director for Media Relations for the 22 athletic teams on campus.
He served an integral part with several significant initiatives in the Sports Information department during his time, including live streaming, the Athletics website, and social media. LaRiccia has helped Westminster garner national attention, including nominating for the school's first and only Sports Illustrated's Faces in the Crowd and played a key role in a SportsCenter Top 10 appearance.