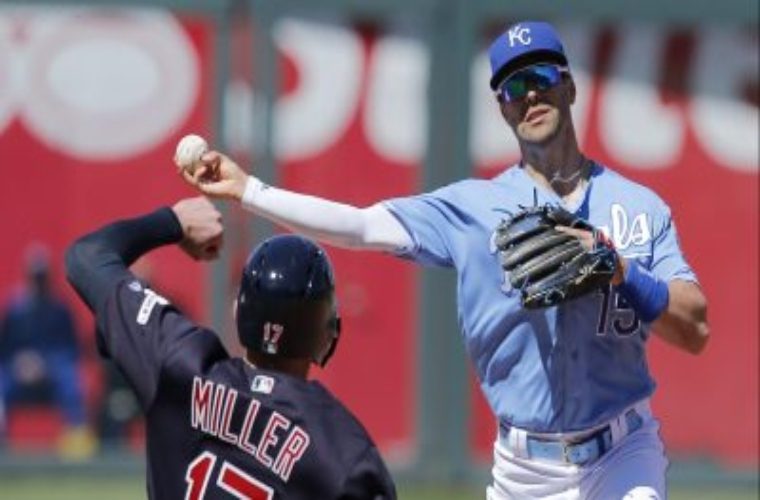 April 15, 2019
KANSAS CITY, Mo. — Terrance Gore has carved out a most unusual big league career, one that's had him on base more often than in the batter's box.
In an era marked by big swingers and advanced analytics, Gore showed Sunday that a speed specialist can have plenty of value in the late innings.
The pinch-running extraordinaire stole a base and then scored on Hunter Dozier's single in the ninth, lifting the Kansas City Royals over the Cleveland Indians 9-8 to complete a three-game sweep of the AL Central favorites.